Urban Platter Vegan Chicken Bouillon & Broth Powder
Chicken Broth Powder is completely vegan that has a unique blend of flavors that is used as a substitute for a chicken broth that creates the magical aroma of flavors in any vegetarian dish, making it a more delicious delight on a plate.
Make instant brothy chicken flavour stock

Completely vegetarian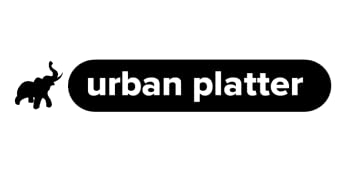 Urban Platter was formulated with an aim to deliver simply good food for people who seek a personal connection with what they eat. We want to become your go-to destination for everyday essentials and gourmet edibles from around the world. We're passionate about food. Just sit back, relax and whip up delicious delights.
PURE VEGETARIAN
A veg substitute for your non-veg cravings! Create instant brothy chicken flavor stock in your vegetarian dishes, which gives the magical flavor of chicken to your taste buds.
RICH TASTE
A fine blend of flavors which includes onion, garlic, and pepper. It fits in any vegetarian and vegan meal by giving an enhanced flavor of brothy chicken flavor.
APPETIZING FLAVOR
This Vegan Chicken Bouillon and Broth Powder is the perfect seasoning for any vegetarian dish, just sprinkle it. It dissolves easily and gives it a rich blend of flavor.