URBAN PLATTER VEGAN PARMESAN CHEESE
You don't have to miss cheese anymore with this incredibly flavourful vegan parmesan! Enjoy it on spaghetti, popcorn, pizza, and more!
Cheesy!

Perfect to sprinkle on all savory dishes!

Quick and easy!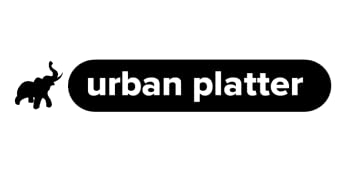 Urban Platter was formulated with an aim to deliver simply good food for people who seek a personal connection with what they eat. We want to become your go-to destination for everyday essentials and gourmet edibles from around the world. We're passionate about food. Just sit back, relax and whip up delicious delights.
HEALTHY CULINARY INGREDIENT
This vegan Parmesan cheese is a blend of ground, organic nuts and seeds which are combined with nutritional yeast and herbs and spices. This blend of nutritional ingredients makes it rich in fibre, protein, vitamins and minerals.
PERFECT CONDIMENT
Urban Platter Vegan Parmesan Cheese can be used as a delicious topping for salads, soups, popcorn, pastas, pizza, veggies, sandwiches and tortillas or to anything you're craving to add a mildly spiced, cheesy flavour.
STORE IN AN AIRTIGHT CONTAINER
Keep it stored in the fridge in a sealed container and it will stay fresh and good for weeks!