2 tbsp Tapioca Syrup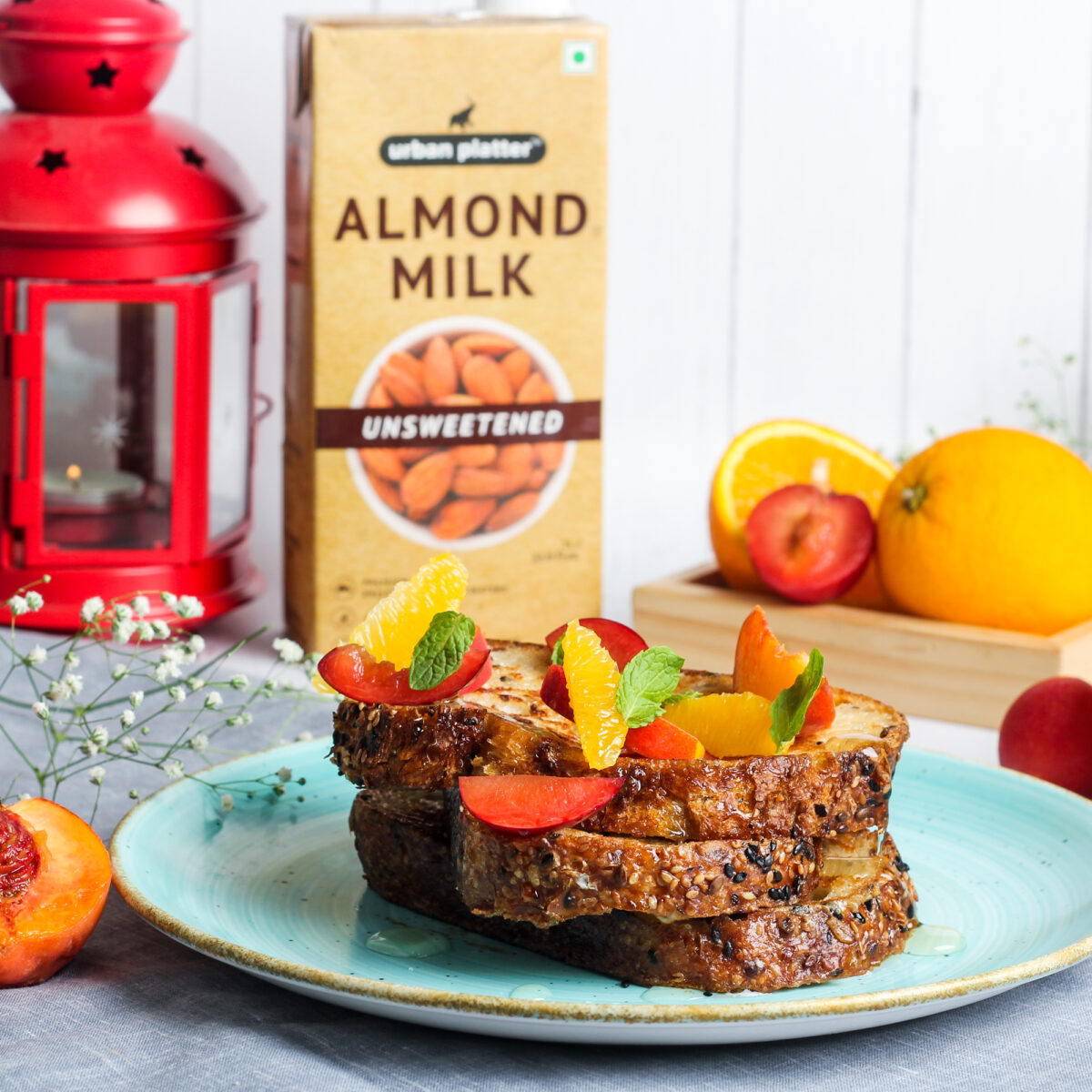 Print Recipe
Pin Recipe
Rate Recipe
Vegan French Toast
Father's Day is just around the corner and what better way to bring in his special day than to whip up a easy and delicious surprise breakfast for him? The Vegan French Toast is super simple to make and tastes fabulous!
Instructions
In a large bowl, add the almond milk, cornstarch, tapioca syrup, vanilla essence, cinnamon powder, and salt.

Whisk well until the custard batter is fully smooth and does not have any lumps.

Transfer the custard batter to a flat and deep tray, a flat storage container will work as well.

One by one, soak the Sourdough slices in the custard for 1 to 2 minutes, making sure that they are fully submerged.

Heat 1 tbsp of oil in a non stick pan.

Place one toast at a time in the hot oil and cook for 2 to 3 minutes on each side over a medium flame.

Repeat this process with all of the French Toasts.

Enjoy this perfectly plant-based French Toast with some fresh fruits and your favourite syrup!
Nutrition
₹750.00 ₹735 (incl. of tax)