Urban Platter Pearl Barley
Urban Platter's Pearl Barley is a natural source of fiber. It has the bran removed partially for faster cooking.
Rich in Fiber

Quicker Cooking Time

Good for making Soups, Salads and Risotto

Gives a nut like flavour.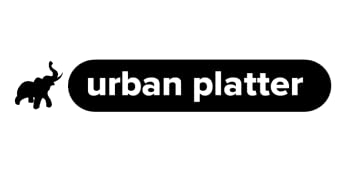 Urban Platter was formulated with an aim to deliver simply good food for people who seek a personal connection with what they eat. We want to become your go-to destination for everyday essentials and gourmet edibles from around the world. We're passionate about food. Just sit back, relax and whip up delicious delights.
THE NUTRITIOUS PEARL BARLEY
Our Pearl Barley is nutritious in nature. It is a rich source of fiber, potassium, folate and vitamin B6.
THE DELICIOUS PEARL BARLEY
Urban Platter's pearl barley gives a delicious taste when cooked. Its partially removed barn makes it easy to cook and give a nutty flavour along with chewy texture.
THE VERSATILE PEARL BARLEY
Urban Platter's Pearl Barley can be used in variety of dishes. It can be used as a delicious breakfast cereal, in soups and stews and as a rice substitute in dishes such as Risotto.
PEARL BARLEY AND MUSHROOM SOUP
Ingredients:
1 tablespoon Oil, 1/2 tablespoon Pepper.
3/4 cups Onion and 2 tablespoon Garlic chopped, 3 cups Mushrooms, 1/4 cups Urban Platter's Pearl Barley
Directions:
Boil 3 cups of water and add Pearl Barley to it. Cook for 10 minutes.

Heat oil. Add onion and garlic and saute it for 2 minutes.

Add mushroom, pepper and salt to it. Saute it for another 3-4 minutes.

Add pearl barley and its water. Cook well for 4-5 minutes. Stir occasionally.

Serve hot.
CURRIED PEARL BARLEY PILAF
Ingredients:
1 onion, diced, 2 cups Pearl Barley, 1/4 cup butter, 1/8 tablespoon pepper, 1 tablespoon Indian Spices, Salt as per taste, 1/4 tablespoon curry powder
Directions:
Melt butter in a pan. Add onion and pearl barley; cook, until the onion begins to soften. Stir in the Indian spices, curry powder, salt, and pepper. Bring to a simmer.

Cover skillet with lid, and reduce heat to low; simmer until the barley is tender, about 30 to 40 minutes. Fluff the pilaf with a fork, and serve.
PEARL BARLEY AND CORN SALAD
Ingredients:
l 1/4 cups Pearl Barley, 5 tablespoon Sweet Corn, 1/2 cups Red and Yellow Capsicum, 3/4 cups Spring Onion, chopped, 1/2 tablespoon Sugar, 1 tablespoon Cumin Seeds Powder, 2 tablespoon Lemon Juice
Directions:
Pressure cook Pearl Barley and Sweet Corn with a cup of water for 2 whistles.

Combine all other ingredients in a bowl with Pearl Barley and Sweet Corn and toss well.

Refrigerate for one hour and toss well.