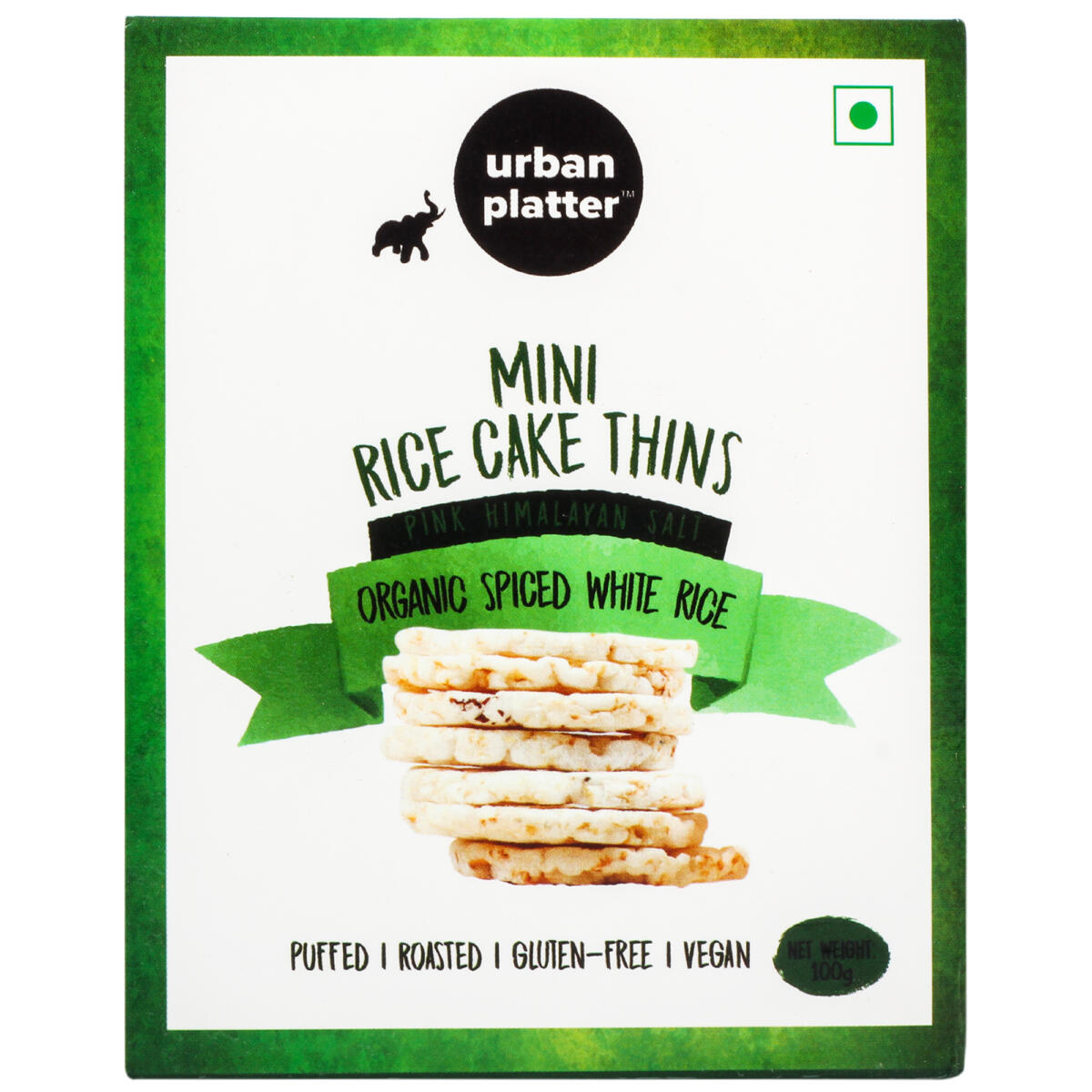 Urban Platter Big Organic Spiced White Mini Rice Cakes Thins, made with all-natural ingredients.
Enjoy a guilt-free, gluten-free, cholesterol-free, trans-fat-free, sugar-free on-the-go snack with Fenugreek, Cumin & Pepper.
Each pack contains 100 cake, have it alone, share it with colleagues at the office, pop them out of the pack for a mid-meal snack, kids can have their favourite jam or spread over the cakes.
Innovate with the puffed white rice cakes white rice cake chat, white rice cake sandwich, white rice cake pizza, white rice cake with different spreads/jams and much more.
Baking Ingredients & Flavouring
Mobile apps, Currently in Beta
Motivate us with kind words