Urban Platter Korean Classic Gochujang Hot Chilli Paste, 500g
The Classic Gochujang Hot Chilli Paste by Urban Platter lets you feel the zesty taste of Korea in every food item. It is an umami paste made up of red chilli flakes, soybeans, glutinous rice, and salt that gives out a savory and sweet taste. It is a staple item in Korean kitchens and can be used in different food recipes all over the world.
Savory Taste
Apt For Marination
Applicable on Stews, Sauteed Recipes
Can be mixed with other sauces too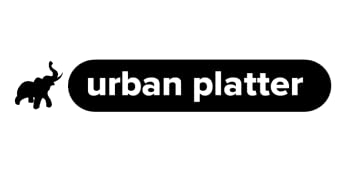 Urban Platter was formulated with an aim to deliver simply good food for people who seek a personal connection with what they eat. We want to become your go-to destination for everyday essentials and gourmet edibles from around the world. We're passionate about food. Just sit back, relax and whip up delicious delights.
Spicy & Sweet Taste
With a mix of rice, chilli flakes, soybeans, and salt, this paste gives a mix of spicy and sweet flavor. It helps you in balancing the taste of food and pleases your taste buds with every food.
Taste Enhancer
Gochujang paste is very helpful when you want to enhance the taste of your food. It allows you to turn any bland recipe into a zesty food that also looks rich with a red colo
Multipurpose Paste
The paste can be for marinating meat, it can be added to broths, soups, sauteed dishes, stews, and even with other sauces for getting the results you want. It makes the texture more alluring.
Authentic Korean Recipe
Those who wish to relish the cuisines of different countries will be overjoyed to try this authentic Korean recipe. It would muse your palate with a scrumptious and unique taste.
Blend It With Any Cuisine
Just because it is a Korean paste, does not mean that you cannot mix it with any other food. You can use it in making Indian dishes including spicy curries and tandoori delicacies too.
Natural Food Item
This food item is made with all the natural ingredients. While buying the product, you can be sure that you are going to consume wholesome chili, rice, and fermented soybeans