Urban Platter Golden Milk Masala with Bhoot Jolokia Pepper, 100g / 3.5oz [All Natural, Premium Quality, Metabolism Boosting]
Urban Platter Golden Milk Masala is made with natural ingredients like turmeric, various spices, and Bhoot Jolokia to spice it up, Turmeric milk, even in plain form is a healthy drink it helps to nourish your body and keep you fit and energetic.
Bhoot Jolokia chilly powder makes this spice blend hot and comforting along with antioxidant properties of turmeric.
It can be mixed with milk or pure water served hot or cold. Prepare with hot water to reduce calorie intake.
How to use – Bring 150ml milk (or Vegan Mylk) to a gentle boil and add 1 tsp of this exotic spice and bhoot jolokia pepper with a  sweetener of your choice and enjoy a cup of delicious, warm & immunizing Golden Milk.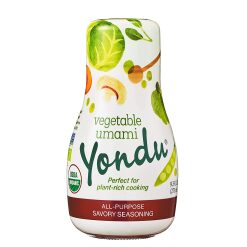 Out of stock
Mobile apps, Currently in Beta
Motivate us with kind words