Urban Platter Cinnamon Powder (Dalcheeni Powder)
Cinnamon is a popular spice, having a strong spicy flavour often used in cooking and baking. Its sweet and warm taste makes cinnamon a delicious addition to any dish. It has been used medicinally for thousands of years and is known for its numerous health benefits.
Made from the bark of the tree

Has been used since ancient times

Acts as a natural food preservative

Full of nutrients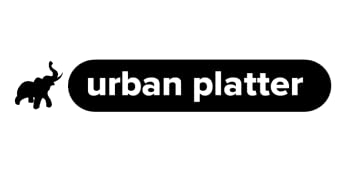 Urban Platter was formulated with an aim to deliver simply good food for people who seek a personal connection with what they eat. We want to become your go-to destination for everyday essentials and gourmet edibles from around the world. We're passionate about food. Just sit back, relax and whip up delicious delights.
SOFT EARTHY AROMA
Urban Platter Cinnamon or Dalcheeni Powder is packed with a mild aroma & delicate sweetness. It will provide tons of flavour when you add it to your favourite drinks or dishes!
NUTRIENT-DENSE
Cinnamon spice is an excellent source of minerals like potassium, calcium, manganese, iron, zinc, and magnesium. It also contains good amounts of vitamin-A, niacin, pantothenic acid, and pyridoxine.
VERSATILE WAYS TO ENJOY
Cinnamon powder can be used in a range of dishes – cookies, cakes and muffins. Some people also prefer using it in hot beverages like tea and coffee.
DELICIOUS IN DESSERTS
Add a pinch to a pastry glaze for a bright taste, or mix with cream cheese for a scrumptious icing on fresh rolls or carrot cake. Or mix it in to the filling for a pie, for just a hint of warmth to balance the fresh, fruity flavours.
BREAKFAST BITES
For breakfast, it's a natural complement to cereal, granola, oatmeal, or yogurt, and it's wonderful sprinkled on wholegrain toast, or mixed into waffle or pancake batter.
CONDIMENTS
You'll also find that cinnamon is used in numerous spice blends, condiments, and spreads. It's typically included as an ingredient in mixes such as curry powder, garam masala, Jamaican jerk blends, or pumpkin spice mix.
PIQUANT POTABLES
Cinnamon lends its unique flavor to many beverages, including mulled cider and wine, punch, chai and spicy teas, smoothies, eggnog, and winter coffees.