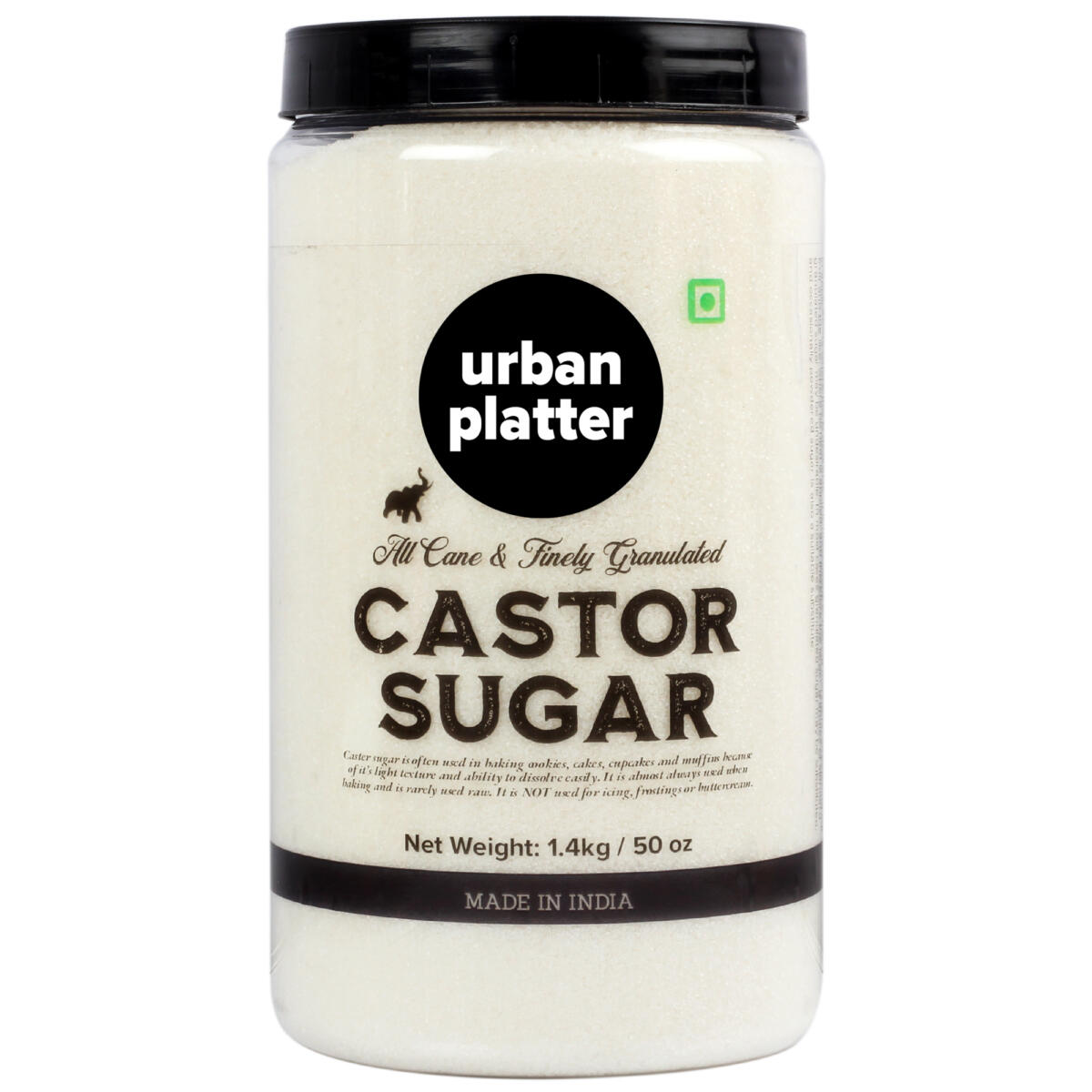 Urban Platter Baker's Castor Sugar, 1.4kg [All Cane & Finely Granulated Pastry Castor Sugar]
Caster sugar or Castor sugar is known as superfine sugar which is particularly popular with bakers. Because it dissolves more quickly than standard granulated sugar.
Made by pulverizing granulated sugar into finer grains
Caster sugar quickly liquefies when added to beverages. This is particularly helpful when mixing sugar into cold drinks such as iced tea, in which mixing sugars of heavier granules is more difficult. Since caster sugar is so light, it is ideal for making fluffy, whipped desserts such as meringues, mousses and souffles as well as sorbets, custards, cakes, cookies and for sprinkling on fruit.
Store this product in a cool, dry place, away from sunlight. Handle with clean and dry utensil or spoon for long shelf life.
Urban Platter – Simply Good Food!
Baking Ingredients & Flavouring
Mobile apps, Currently in Beta
Motivate us with kind words