URBAN PLATTER BAKER'S ACTIVE DRY YEAST
Baker's Active Dry Yeast from Urban Platter is used as a leavening agent for baking bread and other bakery related products. It plays an essential role as a catalyst in the fermentation process. The fine granules of Urban Platter Active Dry yeast activates instantly. This yeast works perfectly for home baking. Simply add it to the dough and prepare soft, fluffy and tasty bread.
Pure & Natural

Activates Instantly

Suitable For Bakery Products

Store In A Cool & Dry Place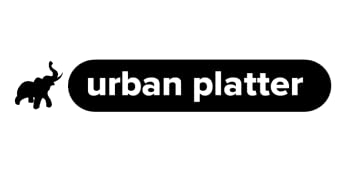 Urban Platter was formulated with an aim to deliver simply good food for people who seek a personal connection with what they eat. We want to become your go-to destination for everyday essentials and gourmet edibles from around the world. We're passionate about food. Just sit back, relax and whip up delicious delights.
EASY TO USE
Simply dissolve in warm liquid (100°–110° F), then follow your recipe.
Note: Not recommended for recipes that call for Instant or Rapid Rise Yeast.
STORAGE CONSIDERATION
Unopened packages and jars should be stored in a cool, dry place such as a cupboard; and can also be stored in the refrigerator or freezer. When you are ready to bake, take out only the amount of yeast needed for your recipe and let it sit at room temperature for 30-45 minutes before using.
PACKED WITH AMPLE NUTRIENTS
One tablespoon of Active dry yeast, which makes one to two loaves of bread, contains about 5 grams of protein, 5 grams of carbohydrates and 3 grams of fiber. It also offers small amounts of calcium, B vitamins, and potassium.