About Ayurveda
In Sanskrit, Ayurveda means "Science of Life", and many scholars consider it as the oldest healing science. It applies a holistic approach to heal people, and rather than just managing problems, it finds the root causes and helps eliminate them.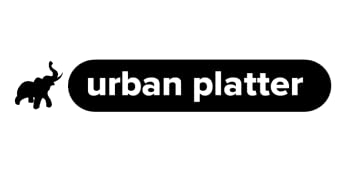 Urban Platter was formulated with an aim to deliver simply good food for people who seek a personal connection with what they eat. We want to become your go-to destination for everyday essentials and gourmet edibles from around the world. We're passionate about food. Just sit back, relax and whip up delicious delights.
Blend of 17 Herbs
The product is a perfect blend of 17 Ayurvedic herbs that are power-packed with beneficial nutrients to improve our health. If you look into the ingredient section, you will find some of the essential herbs which work wonders for our body.
Supreme Quality
Every herb selected is of premium quality, because there should not be any compromise when it comes to health. For optimum results, we have made sure to curate a perfect blend of essential herbs. The jar designed is handy, and you will be able to easily place it anywhere in your home.
Re-Energise Your Body
The blends will help bring health and aim at holistically maintaining and improving general health. A healthy diet and modification in the lifestyle, like exercises, with the use of this blend, will help energize your body and keep it healthy. The blend will help calm the body, detoxify and rejuvenate.