Urban Platter Artisanal Kombucha Tea, Jun Ginger Cranberry, 500ml [The Champagne Kombucha, With Wild Organic Honey, By Bombucha]
Lovely, healthy Jun Ginger Cranberry spiked kombucha. Probiotics are delightful creatures. Kombucha is a natural bubbly beverage with an abundance of probiotics. It is brewed using tea and sugar through a fermentation process that requires a symbiotic culture of bacteria and yeast (SCOBY).
Don't worry about the bits & flowers. They are healthy strands of kombucha & fruity to be enjoyed.
Kombucha can help achieve digestive balance, boost your energy level, detox the liver, and possibly help maintain a healthy weight.
We brew our tea, sweeten it with organic raw sugar, then add SCOBY (symbiotic culture of bacteria and yeast), which basically makes the magic happen to produce unique signature flavors.
A new generation of kombucha made from honey, the Jun Kombucha is famously known as the champagne of the kombucha world, and is flavoured with organic ginger and dry cranberries which gives it a rather unique flavour.
What is a Scoby?
"Scoby" is actually an acronym: Symbiotic Culture Of Bacteria and Yeast. And that's exactly what it is! A scoby is the living home for the bacteria and yeast that transform sweet tea into tangy, fizzy kombucha — think of the scoby as the coral reef of the bacteria and yeast world. It a rubbery raft that floats on the surface of the kombucha. Aside from being a home for yeast and good bacteria, the scoby seals off the fermenting kombucha from the air and protects it from outside, undesirable bacterias while it's fermenting.
P.S. You'll also sometimes hear scobys referred to as "kombucha mothers" or "kombucha mushrooms." If you read or hear references to these things, know that it's all the same thing.
Some Kombucha Tea Benefits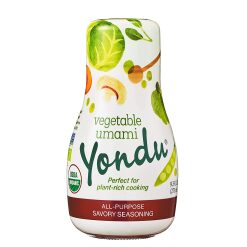 Out of stock
Mobile apps, Currently in Beta
Motivate us with kind words