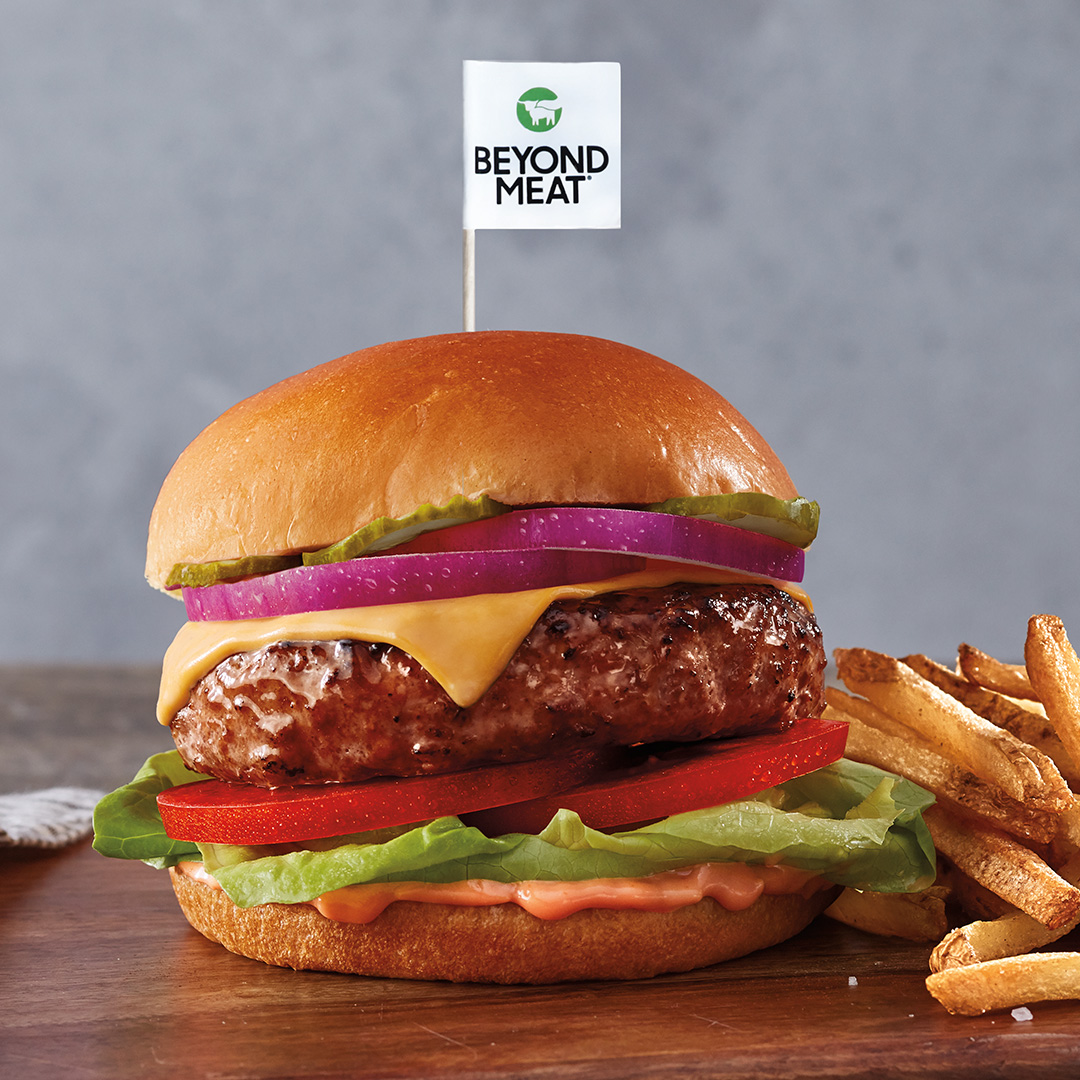 Beyond Burger®
Beyond
Burger is a plant-based burger that packs in the same juicy and delectable 'meaty' taste & texture of a
traditional
burger. It looks, cooks & satisfies all your taste buds craving some
meat
.
Benefits
The
Beyond
Burger Patties pack in 19g of plant-based protein and are Gluten-free, Soy-free & Non-GMO. 
The protein comes from peas, mung beans & rice which makes this a complete protein. The fats come from Cocoa Butter, Coconut Oil & expeller-Pressed Canola Oil. A mineral balance is provided through Calcium, Iron, Salt  & Potassium Chloride.
So how do you cook these? Well, just place the patties directly on a grill or tawa and cook each side on medium heat for around 4 minutes. No Oil, No Water or anything needed! Yes it's that easy.
Beyond Sausages®
Beyond Sausage a plant-based sausage that packs in the same juicy and delectable 'meaty' taste & texture of a traditional sausage. It looks, cooks & satisfies all your taste buds craving some meat.
The Beyond Sausage Original Brat packs in 16g of plant protein and is Gluten-free, Soy-free & Non-GMO. 
The protein mainly comes from pea and rice proteins. Fats, minerals, fruit and vegetable-based colors, natural flavors, and carbohydrates are used to replicate the appearance, juiciness, and flavor of meat. 
So how do you cook these? You can use a Skillet, Grill or Griddle. 
Skillet: Heat a non-stick pan to medium-high or high-heat and cook for around 6 minutes.
Grill: Preheat grill to 500°F, lightly brush sausages with oil, grill for about 6 minutes, turning halfway through.
Griddle: Set non-stick griddle at 450-475°F, cook for about 7 minutes.